Aquadect
mosselmonitor®
AQUADECT The MOSSELMONITOR® (Musselmonitor) is a biological early warning system
for continuous on-line monitoring of surface waters, seawater,
effluents, drinking water intakes, even of drinking water.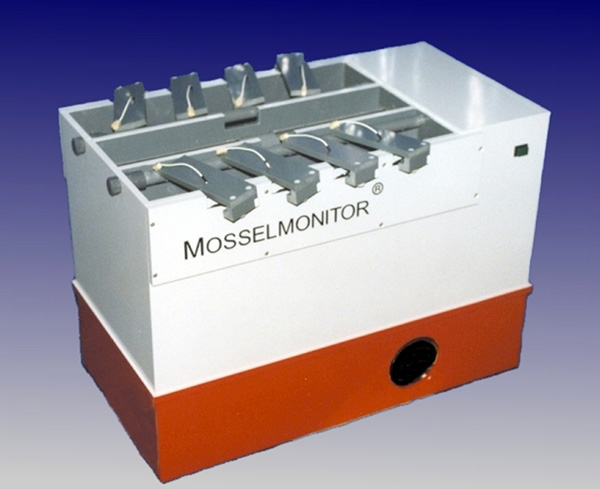 GENERAL INFORMATION
Water quality management is an expensive and time-consuming business. In order to monitor water quality, samples must be taken regularly and chemically analysed. It is decided, on the basis of these results, whether there is a worrying level of contamination. Very often, the result of the analysis will indicate that contamination thresholds have not been exceeded.